The original image dates back to 2010 and doesn't feature the Palestine flag.
Writer: PesaCheck
This image on Facebook, purportedly of the Cairo Tower in Egypt displaying the Palestine flag, is ALTERED.
The image is accompanied by a text that reads, "Cairo Tower is decorated with the Palestinian flag. Here is Cairo,, here is Palestine."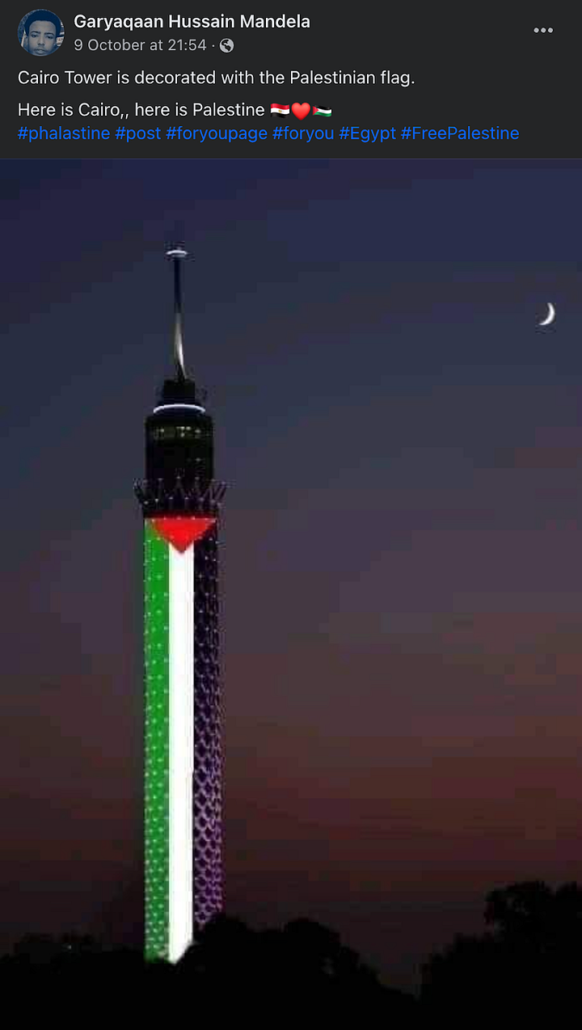 The claim was shared amid ongoing armed conflict between Israel and the Palestinian militant group Hamas, which broke out on 7 October 2023.
A Google search for the keywords "Cairo Tower images" established the image in question was altered.
The original image is available on Wikimedia Commons with the description, "Cairo Tower at Night."
It was uploaded on 3 February 2010 and is attributed to Ahmed Santos.

A side by side comparison of the altered image and the original one reveals similarities between the two, including the moon's shape and position. The background colour of the sky and the outline of the trees at the bottom are other similarities.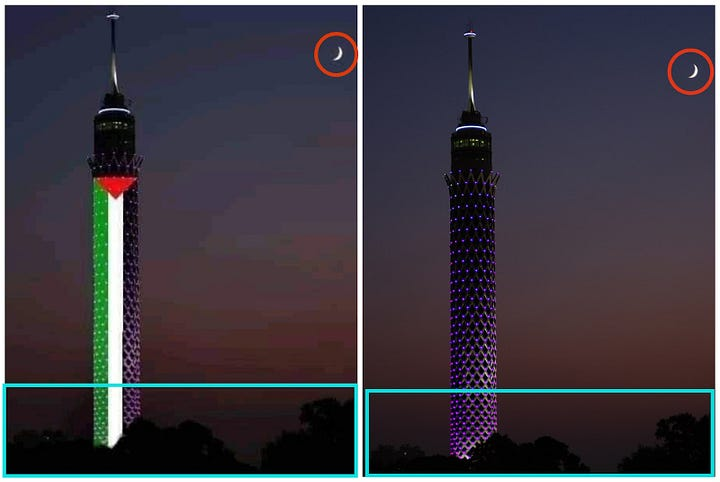 The original image is also available on the Council on Tall Buildings and Urban Habitat (CTBUH) website alongside other images of Cairo Tower, and is attributed to Santos.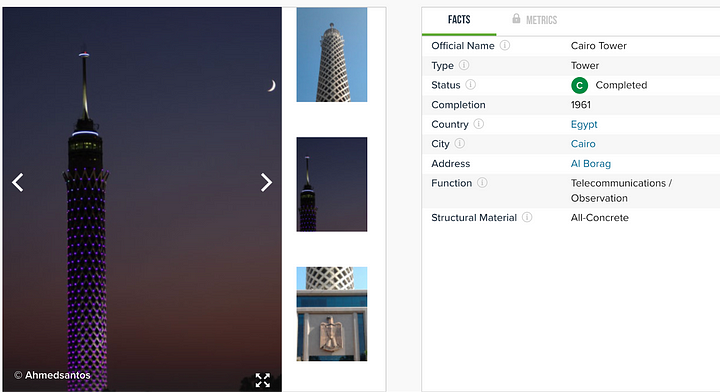 There are no reports from a credible source of the Cairo Tower displaying the Palestine flag in the wake of the ongoing Israel-Hamas conflict.
PesaCheck has looked into an image shared on Facebook purportedly of the Cairo Tower in Egypt displaying the Palestine flag, and finds it to be ALTERED.
This post is part of an ongoing series of PesaCheck fact-checks examining content marked as potential misinformation on Facebook and other social media platforms.
The post ALTERED: This image of Cairo Tower in Egypt displaying the Palestine flag is manipulated appeared first on 211CHECK.